Performance management: Part 2 - Survey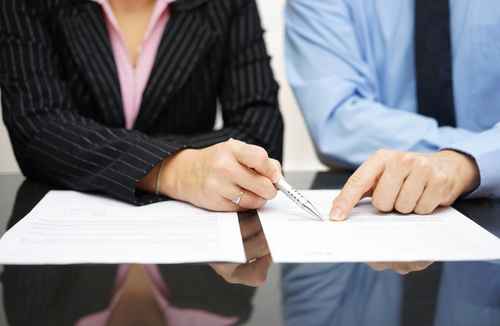 All organisations aspire to motivate and find ways to encourage employees to perform to the best of their abilities. On the face of it, this might seem a relatively straightforward task but on closer inspection the complexity of factors that contribute to employee motivation and positive performance can sometimes appear overwhelming. To address such issues, most organisations choose to operate some type of performance management but this is simply a starting point and the multitude of features that are currently available to those engaging in the process can often detract from the job in hand – improving performance.
Those introducing or updating their performance management arrangements have a range of choices available to them such as:
Whom it should cover and how many systems to operate?
What features to include and how to measure performance?
Whether to formally evaluate the results and if so, how?
Whether to link the system to business strategy?
Whether to opt for an online system?
Whether to use ratings and if so, how many to have?
Whether to have a link to pay and if so, how this functions?
This e-reward survey provides an overview of how organisations are currently answering such questions but more importantly it sheds light on some of the more vital lessons learnt by HR and reward practitioners. These include:
The most important factors contributing to the effectiveness of systems.
What HR and reward professionals are targeting in terms of performance management.
Advice practitioners would share with others introducing or substantially changing a system.
What changes they have made/plan to make and why.
How to deal with issues concerning performance management, with a particular focus on the role of line managers.
Perhaps more crucially, our analysis pays particular attention to those respondents reporting very positive outcomes and examines what it is about these organisations that sets them apart from those experiencing less favourable results. For example, are they focusing on line manager training? Are they formally evaluating their results? Do they explicitly link their performance management system to pay?
In answering these questions we hope to provide a clearer understanding of the subject in order to unravel some of the complexities mentioned earlier.
Practical insights
Another rich seam of information emerged from the survey responses to the multitude of open-ended questions in the survey. These presented a level of depth that is not possible from any prescribed survey questions. The survey provides fascinating information on the realities of performance management from those who are involved in doing it – rather than telling others how to do it or writing about how to do it.
Included in the report is a number of the more notable replies and we urge readers to examine these responses because they provide some of the fundamental lessons that are often only possible to learn fully from hands-on experience – in the survey respondents own words. These, we hope, represent another powerful store of knowledge for users of this report to make use of.
Overview of survey
Conducted in early 2014, the survey carried out on behalf of subscribers to e-reward research reports, produced up-to-date and revealing information on approaches to performance management from senior HR and reward practitioners in 156 organisations – in both private and public sectors, in the UK and overseas.

CONTENTS
EXECUTIVE SUMMARY
Summary of survey results
SECTION 1: INTRODUCTION
Practical insights
Focus of e-reward survey
Performance management defined
Guiding principles of performance management
How does it work?
SECTION 2: PERFORMANCE MANAGEMENT IN ACTION
Number of performance management systems in each organisation
Categories of staff covered
Any changes made/planned to performance management
Main objectives of performance management processes
How do you deal with performance management in foreign subsidiaries?
Use of web-based systems
Box 2.1: Number of performance management systems used in each organisation
Box 2.2: Categories of staff covered by performance management systems
Box 2.3: Any changes to performance management processes in the last five years?
Box 2.4: Types of changes made in last five years – examples of notable comments
Box 2.5: Any planned changes to performance management processes in next 12 months?
Box 2.6: Types of changes planned in next 12 months – examples of notable comments
Box 2.7: What are the three main objectives of your performance management processes?
Box 2.8: How do you deal with performance management in foreign subsidiaries?
Box 2.9: Do you use web-based methods of administering performance management?
Box 2.10: Details of web-based methods used
SECTION 3: PERFORMANCE MANAGEMENT PROCESSES
Key features present in performance management scheme
Factors taken into account in measuring performance
Links to business strategy
Box 3.1: Which features are present in performance management scheme?
Box 3.2: Which factors are taken into account in measuring and assessing performance?
Box 3.3: Do you explicitly link performance management processes to business strategy?
SECTION 4: USE OF PERFORMANCE RATINGS
Use of ratings
Number of ratings used
Performance rating distributions
Assessments linked to pay
Assessment not linked to pay
Box 4.1: Do you use ratings in your performance management scheme?
Box 4.2: Number of ratings levels
Box 4.3: How are pay decisions made if performance ratings DO inform pay decisions?
Box 4.4: How are pay decisions made if performance ratings DO NOT inform pay decisions?
SECTION 5: EVALUATION AND TRAINING
Prevalence of formal evaluations
Methods used to evaluate performance management
Formal training for staff and managers
Box 5.1: Have you carried out a formal evaluation of your performance management scheme?
Box 5.2: Types of training in performance management processes and skills
Box 5.3: Duration of formal training
SECTION 6: DOES IT WORK?
Perceived effectiveness
Impact of performance management processes
Box 6.1: Impact of your performance management processes
Box 6.2: Impact of performance management processes by whether organisations have an explicit link to business strategy
Box 6.3: Impact of performance management processes by whether organisations evaluate scheme performance
SECTION 7: LESSONS LEARNT AND KEY CONCERNS
Key criteria for success
Recommendations and advice
Concerns associated with performance management
Role of line managers
Box 7.1: What are the three most important factors contributing to the effectiveness of your performance management scheme?
Box 7.2: Issues that are of major, some and no concern regarding performance management
SECTION 8: MAIN MESSAGES FROM THE SURVEY
Plan
Keep it simple
Involve and communicate
Monitor, review and reinforce
Link to business strategy and evaluate
SECTION 9: ABOUT THE SURVEY
Methodology
Survey sample
Workforce size
Business sector
Box 9.1: Employee numbers in respondent organisations
Box 9.2: Business sectors of respondent organisations
LIST OF CHECKLISTS
1: The Do's when introducing/overhauling a performance management scheme
2: The Don'ts when introducing/overhauling a performance management scheme
3: Advice on dealing with issues concerning the role of line managers
4: Advice on dealing with other major issues concerning performance management
Download PDF