Using benefits to boost total reward: Bibby Financial Services and De Montfort University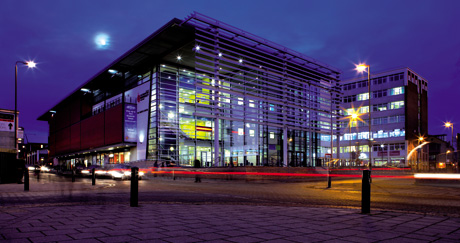 In this report, written and researched by e-reward, we look at how two very different organisations – Bibby Financial Services and De Montfort University – have overhauled their benefits schemes.
Case study 1: Bibby Financial Services
Employees: 720.
Business: UK's largest independent invoice finance provider (releasing cash to businesses tied up in unpaid invoices).
Main locations: 18 offices in the UK and operations in 16 countries.
Bibby Financial Services introduced a flexible benefits system in Spring 2012 as part of a wider programme to revamp total reward. The ongoing benefits project sits alongside other reward initiatives, including a new pay structure, recognition scheme, salary-sacrifice pension arrangements and an updated bonus scheme.
Bibby continues to work at aligning the benefits in its flexible scheme with the needs of its diverse and growing workforce.
Case study 2: De Montfort University
Employees: 2,700.
Business: DMU was created from Leicester Polytechnic in 1992. It offers 400 undergraduate and postgraduate subjects to 22,000 students from its campus in Leicestershire.
Main locations: Leicester.
Leicester-based De Montfort University (DMU) launched an expanded benefits scheme in October 2013 and take-up rates already exceed initial targets. Benefits on offer range from childcare vouchers to discounted software, but also draw on the university's internal resources to offer employees discounted membership of the university gym and enhanced access to the library.
The HR team at DMU is now looking to develop the scheme, drawing on aspects of its emergent wellbeing policies.
CONTENTS
EXECUTIVE SUMMARY
Profile of case-study companies
CASE STUDY 1: FLEXIBLE BENEFITS AT BIBBY FINANCIAL SERVICES
Organisation profile
Who e-reward interviewed
Bibby "grows up" in reward terms
Wish list
Selecting a provider
Evolving package
Communications
Over nine in ten employees sign up
Demonstrating ROI
Further alignment
Lessons learnt
CASE STUDY 2: BENEFITS BOOST TOTAL REWARD AT DE MONTFORT UNIVERSITY
Organisation profile
Who e-reward interviewed
Branding and badging
Choosing a provider
Vouchers and velo
Lifestyle portal
Internal resources as benefits
Available benefits
Launch event
Take-up encouraging
Lessons learnt
Download PDF