The 12th Annual E-reward Conference for comp & ben leaders
Date: Thursday, 1st November & Friday, 2nd November 2018.
Duration: Two days.
Venue: London
Fees: Just £400 + VAT per delegate. Free of charge for Heads of Reward, Comp & Ben Directors etc in organisations with more than 1,000 employees.
A team of our top reward researchers make it their business to know your business. They spend hours and hours interviewing senior reward people in the UK to research and compile an accurate picture of the UK reward scene each year. They monitor trends, track new ideas and report everything back in time for us to present a clear, concise picture of everything happening in your industry TODAY and a forecast for TOMORROW.
E-reward's research and specialist expertise condensed into two days of updates, developments and hot topics. Attend our latest annual compensation and benefits conference and you'll learn everything we think you'll need to know to stay on top of all the latest reward developments.
This annual event offers:
Comprehensive reward updates and commentary
Case studies from practitioners in leading organisations
Access to all the latest thinking on reward
---
Networking and interaction
The conference has been designed so that it features numerous networking opportunities – including a drinks reception at the end of day 1 – allowing you to refresh your relationships, learn from your peers and meet new contacts. We also want to encourage as much participation and interaction as possible, so we'll leave lots of time for delegates to submit questions, debate, comment and exchange views and ideas with the speakers and interact with other delegates.
Who attends
100+ senior reward practitioners. More than nine in ten attendees are Heads of Reward/Directors of Comp & Ben in private businesses employing more than 1,000 people. But the event is suitable for anyone involved or interested in reward across the private and public sectors:
Reward and HR directors; Heads of Reward; Reward Managers and other Compensation and Benefits specialists; HR professionals with responsibility for reward; Reward consultants.
---
DAY 1: THURSDAY, 1st November 2018
More details to follow
---
GENDER PAY, GENERATIONS & EMPLOYEE SHARE PLANS
Gabbi Stopp, Head of Employee Share Ownership, ProShare
How do gender pay-related issues affect share plan participation?
How will share plans need to change to engage Millennials?
What can you do to ensure your share plans remain effective, relevant and accessible to all?
---
REDEFINING WORKPLACE WELLBEING (FROM A PRACTITIONER'S PERSPECTIVE)
Evan Davidge, Director, The Wellbeing Leader
Key findings of a new research on workplace wellbeing practice.
How to visualise, structure and resource wellbeing for maximum impact.
What is shaping and defining the role of a workplace wellbeing practitioner.
Why a code of practice needs to regulate the future shape and direction of workplace wellbeing.
Joining up the dots – A case study of how an organisation put wellbeing first to instil a culture of 'Working Well Together.'
---
CASE STUDY: FIRSTGROUP PLC
Gemma Dainty, Group Reward Manager

---
DAY 2: FRIDAY, 2nd November 2018
More details to follow
---
WHO SETS THE EXECUTIVE PAY AGENDA?
Professor Stephen J. Perkins, Professorial Research Fellow, Global Policy Institute, London and Emeritus Professor, London Metropolitan University
After yet another round of government consultation on corporate governance and updating of the UK Code, a quarter-century post-Cadbury, the fundamental question remains: who constructs the terms of reference around executive remuneration? The session will open up debate informed by research into views espoused by key actors in this area: government regulators, top corporate executives, senior institutional investors.
---
RESPONSIBLE REWARD: FULFIL YOUR ENVIRONMENTAL, SOCIAL AND GOVERNANCE PROMISES THROUGH PERFORMANCE AND PAY
Corinne Carr, Founder, PeopleNet
What's the bigger picture?
What is responsible reward?
Why is there a need to pay executives differently?
United Nations supported Principles for Responsible Investment (UNPRI) executive pay recommendations to responsible investors and businesses
Challenges and opportunities
Integrating Environmental, Social and Governance (ESG) factors into your pay structures
---
CRAFTING AND IMPLEMENTING A FUTURE-FOCUSSED PAY STRATEGY
Samantha Gee and Julia Hanna, Directors and co-founders, Verditer
Establishing a reward strategy for agile, changing organisations
Why pay is a top driver of engagement and how to get it right
Why 'fair pay' is not a good reward strategy and how to establish the right pay drivers for your organisation
Linking performance and pay without appraisal ratings
CASE STUDY: ST ANDREW'S HEALTHCARE
Donna Herbert, Head of Reward
---
FAIRNESS, FLEXIBILITY AND AFFORDABILITY: WHAT ARE THE LESSONS FROM PAY AND REWARD APPROACHES AND TRENDS IN THE UK?
Duncan Brown PhD, Head of HR Consultancy, Institute for Employment Studies

Rewards 2018: strategic and spotlit or superficial and subsidiary?
The current priorities: fairness, flexibility and (af)fordability
The UK reward model: low low pay, untotal rewards
Employee wellbeing or 'well-washing'?
From broadbands to fixed rates
Moving to be genuinely strategic
The three V's: value, valued, values
---
More details to follow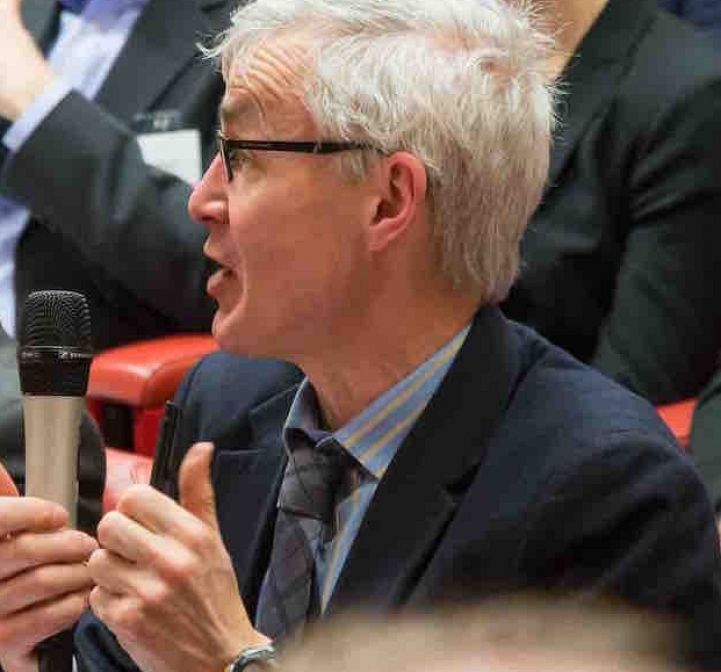 Duncan Brown
Head of HR Consultancy, Institute for Employment Studies
Dr Duncan Brown leads the HR consultancy and research work at IES, a leading independent research-based charity which supports improvement in HR and employment practice. He has more than 25 years' experience in HR consulting and research with Aon Hewitt, PwC and Towers Perrin. Duncan also spent five years as Assistant Director General at CIPD. His clients have included major companies such as National Grid and Lloyds Banking Group, public sector bodies such as the Cabinet Office and National Health Service and not-for-profit organisations such as Cancer Research and the United Nations.
Duncan is a leading commentator on HR, and publishes widely. His last book was on reward effectiveness. He has participated on government taskforces concerned with fair pay, engagement, pensions and human capital reporting. He advises a number of remuneration committees. Human Resources magazine placed him in its listing of the top 5 most influential thinkers in UK HR. Duncan has an MA from Cambridge University, an MBA from the London Business School and is a Fellow of the CIPD. He is a Visiting Professor at Greenwich University.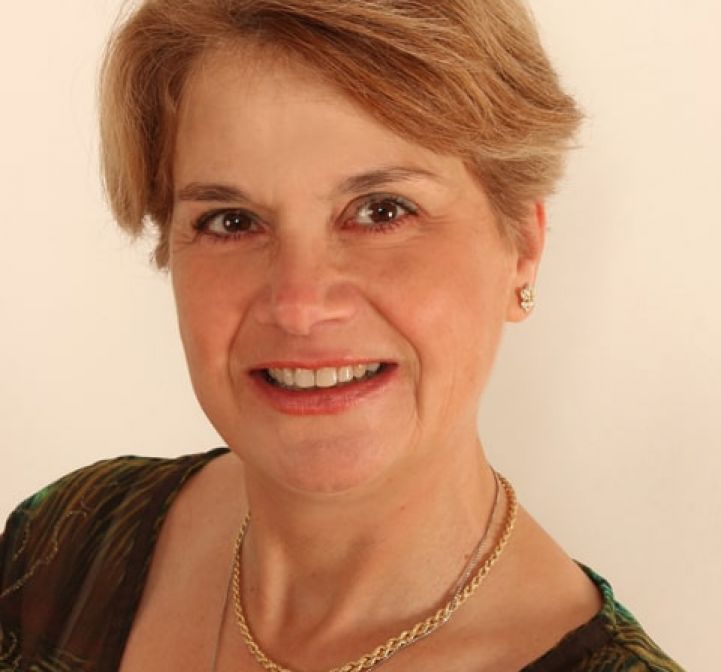 Corinne Carr
Founder, PeopleNet
Corinne is a remuneration consultant based in London who specialises in executive pay. She advocates that remuneration should extend beyond rewarding for financial performance to incentivising positive societal impact. She is a leading voice in the field of 'responsible reward' which forges a link between corporate performance, sustainability and pay outcomes. Using the bespoke E.A.R.T.H.™ methodology (Evaluate, Ascertain, Realise, Tell, and Help), her analysis integrates environmental, social and governance (ESG) measures into remuneration structures so that clients become an investor, an investee and an employer of choice. Corinne works closely with the UNPRI and Cass Business School in London to promote better engagement on remuneration matters between investors and corporates.
She established the remuneration consultancy, PeopleNet Ltd, in 1998 and her clients include major international banks, asset managers and listed firms. Bilingual in French and English, Corinne started her career with Bank of America in 1990 and holds an MBA from the EUA, San Francisco. She is a Fellow of the CIPD and first studied HR in Paris where she grew up.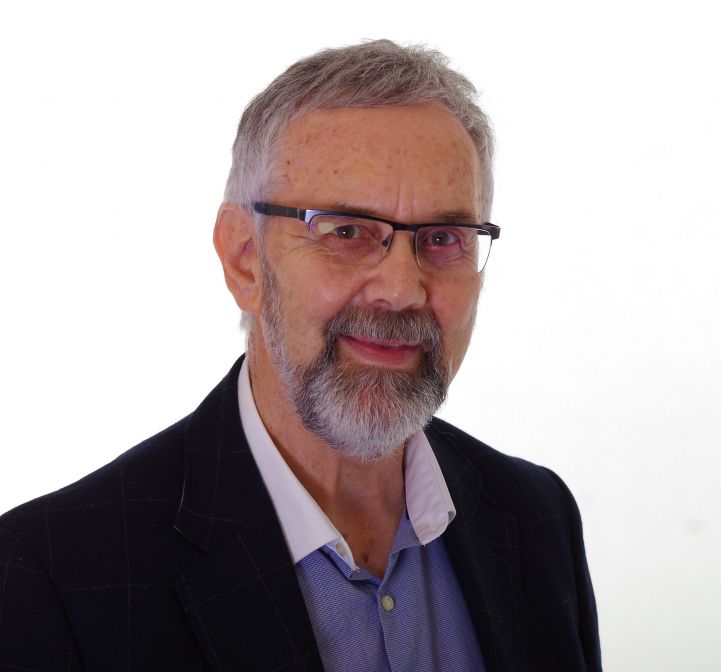 Evan Davidge
Director, The Wellbeing Leader
Evan has over 20 years' experience working as a total reward and wellbeing specialist for many organisations, across most sectors and internationally. In recent years he conceptualised and led the implementation of a multi-award winning employee wellbeing programme for a leading global company. As founder of The Wellbeing Leader, Evan offers strategic advisory, mastery training and resource services focused on workplace wellbeing practices, which are aligned to business and HR strategies. He is a Chartered Fellow of the CIPD, a member of the Healthia Advisory Board and a reward tutor for the CIPD and WorldatWork.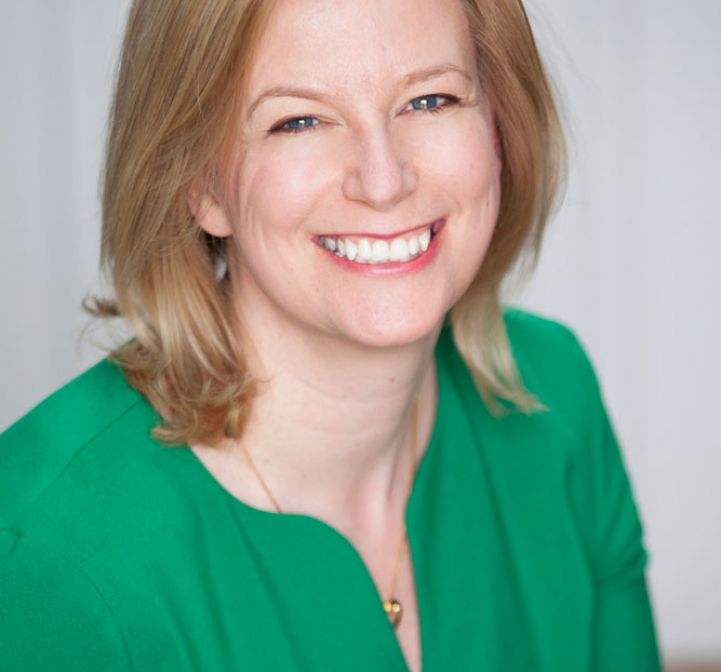 Samantha Gee
Director and co-founder, Verditer Consulting
Sam is an experienced HR Director who combines a proven track record as a reward specialist, both in house and in consulting, with HR leadership roles. Previously Head of Reward at KPMG, and Director of Reward and Resourcing at Cancer Research UK, she is now co-founder and Director at Verditer Consulting.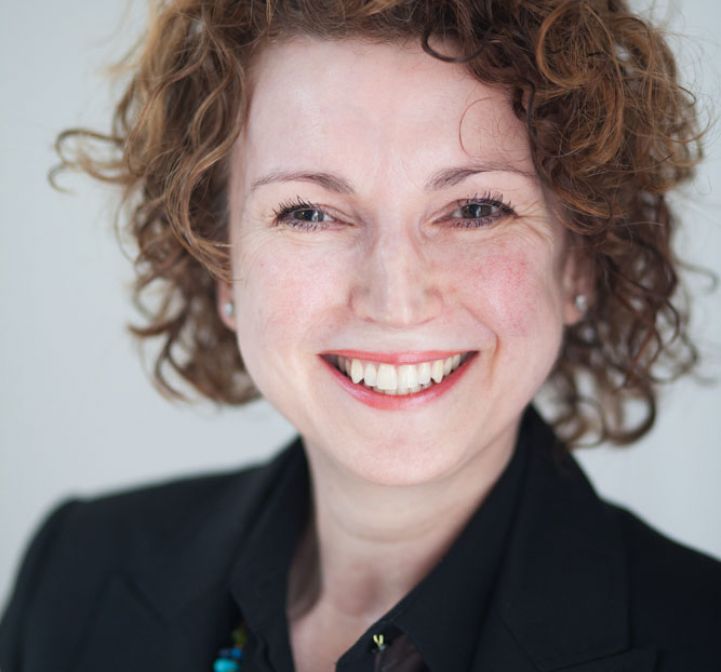 Julia Hanna
Director and co-founder, Verditer Consulting
Julia is a reward specialist with proven in-house and consulting credentials. As co-founder of Verditer Consulting, Julia has extensive experience of all aspects of reward. She has previously held consulting positions at Aon Hewitt, and senior reward roles at AstraZeneca and Standard Chartered Bank.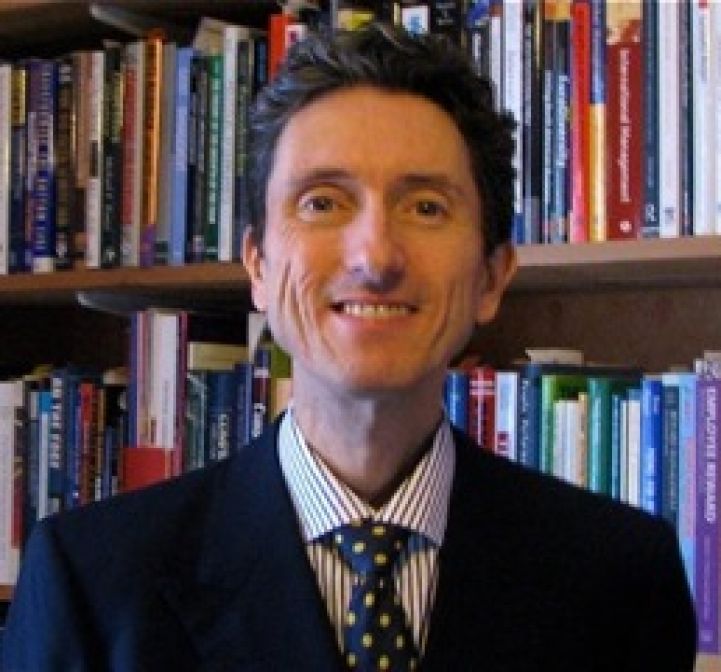 Stephen J. Perkins​
Emeritus Professor, London Metropolitan University; Professorial Research Fellow, Global Policy Institute
Professor Perkins is editor-in-chief of the Routledge Companion to Reward Management, published in 2018, a Professorial Research Fellow, Global Policy Institute, London and Emeritus Professor, London Metropolitan University. He leads the CIPD's annual reward survey series and co-authors the Institute's core textbook: Reward Management (3e).

Stephen spent the first part of his career in industry, notably as a member of the privatisation team in electricity generation, going on to work in an executive role in National Power – one of the plc's created during the electricity supply industry deregulatory process. In that capacity he worked to support business development through acquisition and investment across southern Europe, the USA and Asia. He spent a period as a management consultant, leading a successful start-up business: the Strategic Remuneration Research Centre, working with colleagues at City University, London. Following doctoral research at Oxford University he moved into a full-time academic role, teaching at that ancient institution as well as modern universities offering business management education in the UK and Germany.
In keeping with his professorial chair, in the years 2011-14 he chaired the Corporate Governance SIG of the British Academy of Management and until its disbanding in 2015 sat as a member of the Chartered Management Institute (CMI) Academic Advisory Council. He remains a CMI Subject Matter Expert. Most recently, Professor Perkins served a four-year term as Dean of the Faculty of Business and Law, LMU, stepping down from that role in spring 2016.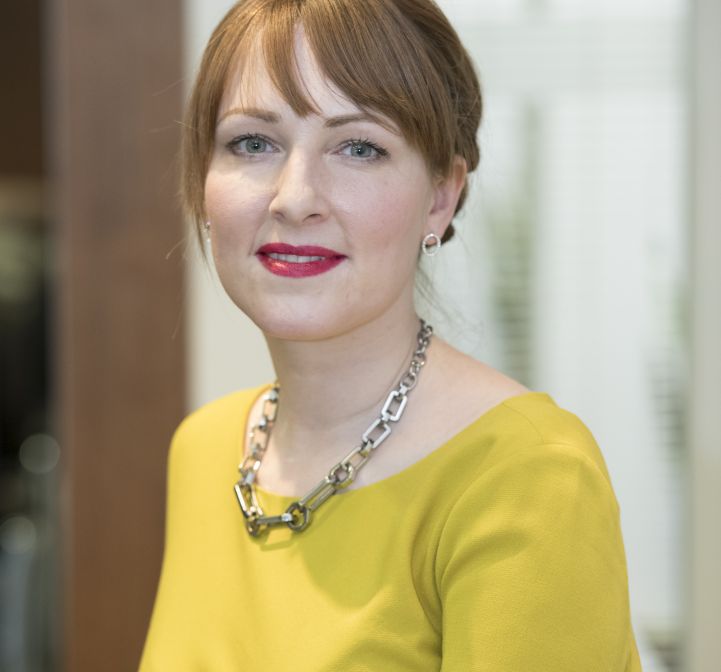 Gabbi Stopp
Head of Employee Share Ownership, ProShare
Gabbi's career started at Lloyds Registrars, now known as Equiniti, and she qualified as a chartered Company Secretary in 2006. Gabbi has held share plans management roles at a range of FTSE 100-listed companies – Tesco, Pearson and Barclays. Following her in-house experience, roles in operations management and account directorship followed at business process outsourcers Capita. Gabbi's client portfolio at Capita (now under new ownership as Link Market Services) included newly IPOed and mature listed companies, for share registration and share plan services. In 2015 Gabbi was appointed Head of ProShare. In her spare time Gabbi is a keen runner, knitter and mentor.
To be confirmed
TERMS AND CONDITIONS


Fees
Booking charge and card processing fee payable on credit card booking.
It is a condition of booking that the fee is payable in advance of the event.
Payment terms
Payment (by BACS, cheque or credit card) to be received no later than 30 days from date of invoice, or BEFORE the start of the event, whichever is sooner.
Each ticket covers attendance for one person only for the duration of this two-day event, and includes attendance at all of the sessions, coffees and teas, lunch on both days, a drinks reception at the end of Day 1, as well as conference documentation (PDF only).

This is a fixed fee applicable for full or partial attendance.
Conference documentation
Conference documentation can be downloaded in PDF format from our special conference presentations web page ahead of the event. No hard copies of the documentation will be available on the day of the conference.
Cancellations
Delegates who advise E-reward.co.uk of their cancellation in writing (by email) by 12 noon, Tuesday 2nd October 2018 will have their fees refunded – less a 25% administration fee. No refund will be made for cancellations received after 12 noon, 2nd October 2018 and failure to attend after confirming the booking will be subject to the same terms.
Joining instructions
Final conference details and a venue location map will be sent to delegates once payment has been received.
Hotel accommodation
Delegates are responsible for their own accommodation.
Terms and conditions
The programme is correct at the time of printing. However, we reserve the right to alter or cancel the programme due to circumstance beyond our control.
Where circumstances force E-reward.co.uk to cancel a conference, we shall refund any fees paid for that particular event. E-rewardco.uk is not, however, liable for any consequential loss. However, if the conference is postponed for reasons beyond the direct control of E-reward.co.uk, this booking will be transferred to the revised date of the event and all these Terms and Conditions shall apply to any such transferred booking.
All advice provided at this E-reward.co.uk event is for general guidance only. Any delegates relying on information or advice given in the course of such training do so at their own risk. Views expressed by the speakers are their own.